Chemists and pharmacists (read: you) are more than just a retail store – they're also an important part of your healthcare team.
In addition to filling out prescriptions, the local pharmacist:
Is university-educated
Administers medication
Performs body tests
As such, it's important your chemist or pharmacy business adheres to the same strict sterilisation requirements as the rest of the medical profession!
Contact the Masters for expert pharmacy cleaning
Why pharmacy and chemist cleaning matters
A clean pharmacy = healthier customers
Thanks to the delicate nature of your work, pharmacy cleaning is a tad different from regular retail cleaning.
Let's face it: many of the customers you'll find at the typical pharmacist's will be in a vulnerable place health-wise. They may have allergies, recently come down with a fever or simply be feeling under the weather.
Each of these problems can lead to a compromised immune system.
And since people facing these issues will often find themselves visiting their local chemist (i.e. you), you'll want to make sure your pharmacy isn't contributing to their health problems!
At the end of the day, you're still a retail business
On top of your medical duties, pharmacy businesses and chemists like you are also retail businesses.
As such, professional cleaning also affects how willing people are to choose your pharmacy over the competitor down the road.
Just like any other retail space, first impressions matter. Customers aren't going to choose your business to buy over-the-counter medication if the first thing they see is dusty shelves or stained floors!
Regular cleaning of your retail area makes a better first impression with your customers. After all, would you give your hard-earned money to a business that can't even keep its shelves nice and dusted?
Does my pharmacy need regular cleaning, or deep cleaning?
If you ask us, it needs both!
With the number of people that come through the retail area of your chemist business comes all the regular retail messes like:
Footprints and tracks
Dust on shelving
Leaves and debris from outside
A quick sweep and mop before closing up removes these, maintaining your squeaky-clean image.
Every once in a while though, you might need something a bit more heavy-duty. And that's where deep cleaning comes in.
During a deep clean of your pharmacy, your professional cleaner:
Disinfects the treatment area of your pharmacy
Wipes down everything with antibacterial products
Reaches into corners and hidden edges
Cleans underneath shelving and cabinets
All of this removes stubborn, hard-to-reach messes. Not only does this guarantee a deeper clean than regular cleaning, but it also provides much greater protection against bacteria and grime than any regular spot cleaning could ever hope to accomplish.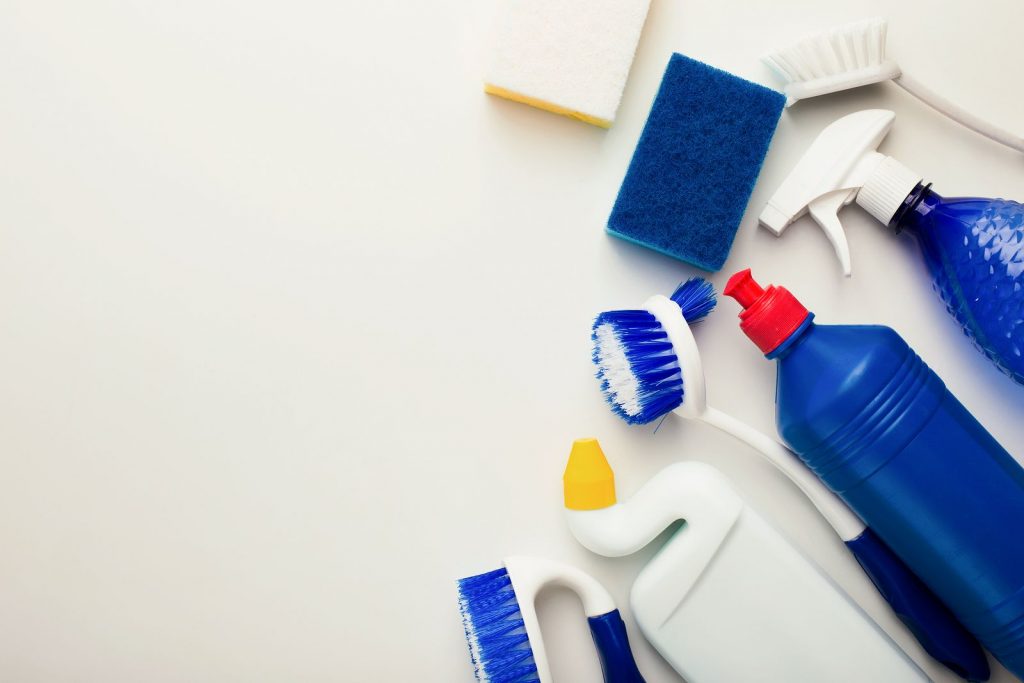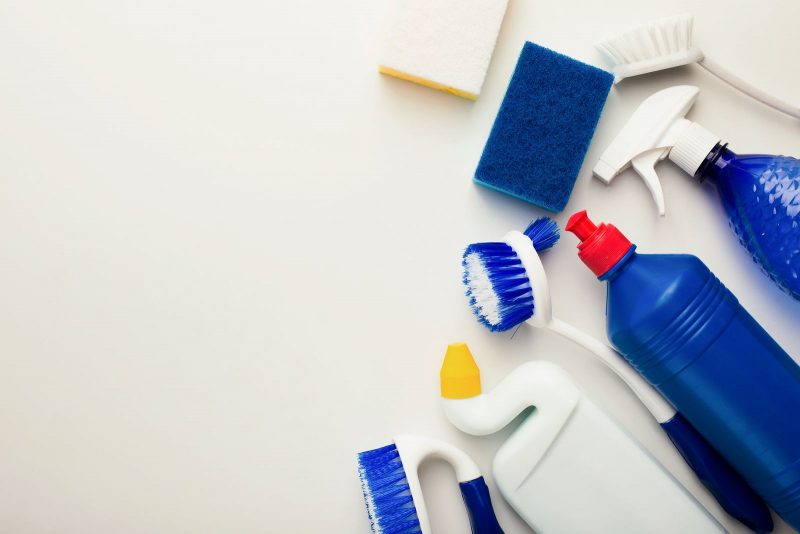 Pharmacy cleaning tips from a pro
As a blend of retail and healthcare, pharmacies occupy a strange grey area in the market. And they occupy a grey area when it comes to cleaning too – should you treat your business like a retailer, or a health facility?
As such, there are a couple of things you'll want to keep in mind when performing your nightly clean:
Use germicidal detergent – be sure to check each cleaning product you use
Prioritise – know which areas require extra attention, and schedule cleaning around them
Use sterilised water – if possible, avoid using regular tap water
Clean as often as you can – the more times, the better
Schedule periodic deep cleans – this cleans anything you might miss during regular cleans
Each of these can make your regular cleaning that much more effective. Click here for further pharmacy cleaning advice.
Need pharmacy deep-cleaning? Why it pays to go with a pro!
As a proper health facility, proper cleaning and sterilisation procedures are a must.
We leave your consultation area completely free of invisible bacteria and germs, allowing you to provide medical services confident in the knowledge that your patients' health is 100% safe.
We're able to offer this thanks to:
Powerful cleaning agents
Sterilised cleaning utensils
Protective masks, gloves and overshoes
On top of deep cleaning treatment areas, we also perform regular cleans of your shop floor too. We'll thoroughly dust, vacuum, wipe and mop your shop floor.
Master Cleaners has proven itself time and time again. Our attention to detail, thoroughness and has made us the envy of businesses – chemists or otherwise – all over Sydney and Melbourne.
Want to see how we can help you? Give us a call today on 1800 12 22 34 or get a quote.