Anyone who's rented or leased before knows that it can be surprisingly hard to get your bond or deposit back. We've all had nightmare experiences of a landlord or property manager hanging onto parts (or even all) of a bond or deposit for tiny, insignificant problems.
One of the most common excuses they use? Dirt, messes and a general lack of tidiness.
We understand that if you're moving into a new place that every dollar counts – you'll need to kit your new place out, pay for movers and all the other expenses that come with moving up in the world.
Every dollar counts – as such, your bond and deposit could make a big difference!
Luckily, our end-of-lease cleaners in Sydney and Melbourne are here to help.
If you want to get your bond back and have more money to start your life in, you need to an end-of-lease cleaner on your side!
The Importance of hiring a professional end-of-lease cleaner
You've conscripted your entire family, called in all those favours you're owed and have bribed your best friends with a crate of beer.
However, there's one more person you can draft into your cleaning dream team: a professional end-of-lease cleaner.
While more people are better and it's always great to save a bit of cash, when it comes to your bond or deposit, you can't afford to take your chances. If you want to get your money back, you need to add a professional to your cleaning team.
Cleaning is customised
No two houses are identical. To account for this, Master Cleaners offer customised cleaning programs to suit your needs.
We start by assessing your home and developing a plan that accounts for your needs, whatever they may be.
Only need us for the hard-to-reach or stubborn messes?

Need us to do a final pass and clean anything you may have missed on your own?

Need specialised cleaning services?

Want us to take care of everything cleaning-related?
Whichever one best describes your situation, our team of end-of-lease cleaners in Sydney and Melbourne are more than willing to work around your needs.
You will save time
Cleaning can be a long, time-consuming process – especially if you're doing an all-house clean before ending your lease.
You'll be spending hours going over every nook and cranny, cleaning corners that haven't seen a vacuum for years, and reaching behind and underneath cabinets.
Simply put, it's a huge time-sink.
Moving out is stressful enough already, with all the moving, payments and paperwork. Do you really want to soak up even more of your time by spending hours on end cleaning?
Of course not – that's why you call the professionals.
If needed, our end-of-lease cleaners can take care of the entirety of your cleaning, giving you more time to spend preparing for life in your brand-new home.
We clean the messes that you can't
Most of us only do weekly vacuums and mops – unfortunately, end-of-lease cleaning is much more difficult than that, and oftentimes will require much more advanced tools.
When you move, you'll have to contend with messes that are deeply ingrained. We're talking about behind cabinets, beneath pieces of furniture, underneath fridges and more.
These types of messes have had months, or even years to fester and sprout roots – this also makes them extremely difficult to clean on your own.
Luckily, big, stubborn messes are exactly what your end-of-lease cleaners specialise in!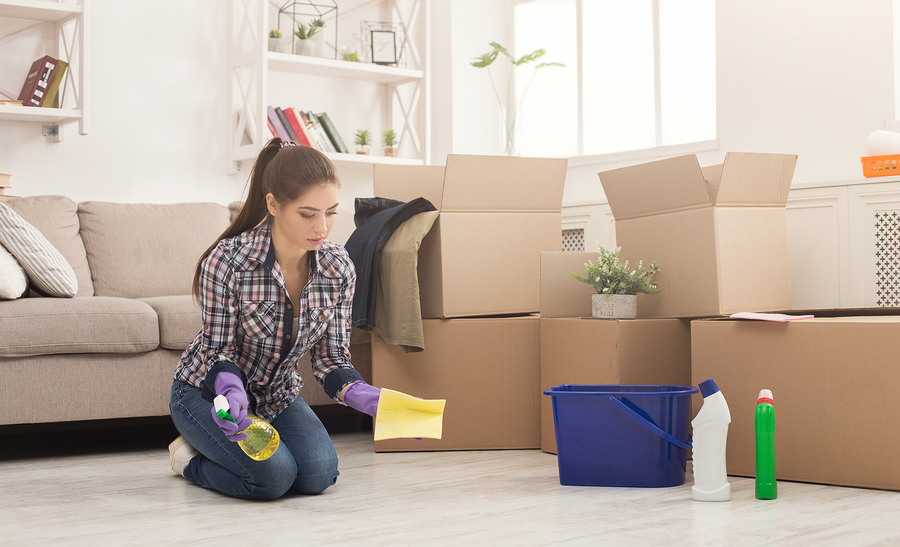 Specialised cleaning services
Big, stubborn messes aren't the only things our Masterful cleaners specialise in – thanks to our range of specialised and niche cleaning services, we're also able to look after additional cleaning services that your landlord might try to ding you on.
Some of our specialised cleaning services include:
It isn't fair, but some landlords will use these as excuses to hang onto your money.
Luckily, our end-of-lease cleaners ensure that you won't have to worry about losing out because of a mess you can't reasonably be expected to clean yourself.
We're just that good at what we do!
Unlike most homeowners, our end-of-lease cleaners in Sydney and Melbourne have access to specialist tools and cleaning products which can remove even the most stubborn of messes.
Combine that with years of hands-on experience preparing homes all over Melbourne and Sydney for end-of-lease inspections, and it's clear to see that we've earned the "Master" title!
Call our end-of-lease cleaners to look after your home, and you'll have a much higher chance of getting your bond or deposit back than if you did it yourself.
In fact, we're so confident of our ability to prepare your house for its final end-of-lease inspection, that we've got a guarantee: if we don't get your bond back, we'll return and finish the job for free!
Put your faith in the Masters
Get your bond back with our end-of-lease cleaning in Sydney and Melbourne
Every renter worries about missing out on their bond or deposit – and that's on top of all the stress that comes with moving out.
Luckily, Master Cleaners is able to cross off at least one thing from the list of things worrying you!
Get your money back, without the extra work – all you need to do is call 1800 11 22 34, or click here to get in touch with our end-of-lease cleaners today!