Appearances matter. Whether you're meeting somebody for the first time or when you turn up for a job interview, the type of image you project matters.
And for operators and owners of shopping centres (and retail in general), shopping centre cleaning is key!
Benefits of shopping centre cleaning
Put yourself in your customers' shoes – if you pop down to the local shopping centre and notice litter, stains and marks all over the place, how likely are you to make a return trip in the future?
Probably not very!
Dirty, slippery, and wet flooring, as well as visible messes make a bad impression. And in today's age of social media and online reviews, that isn't an image you can afford your shopping centre to have.
In addition to creating a pleasant ambience and a good retail experience however, cleaning is also essential for customer safety. You owe a duty of care to customers and vendors, which includes taking reasonable steps to protect them from injury.
There are many things that go into safety: fire escapes, security guards… and of course, shopping centre cleaning.
The essential shopping centre cleaning to-do list
If you want to ensure a positive shopping experience and convince people to come back, you can't overlook your shopping centre cleaning.
Shopping centre cleaning and facilities management aren't like cleaning up around the house. You'll need to put considerable thought and planning into their cleaning if you want people coming back.
Here are just a couple of things our cleaners in Sydney recommend paying extra attention to…
Your unique cleaning needs
Shopping centres are big. As such, there are a whole host of cleaning services you'll need to provide, including:
Bathroom cleaning
Food court cleaning
Administrative office cleaning
Window cleaning
Surface cleaning and dusting
Outdoor and garden cleaning
Equipment cleaning
Why does making this list matter? It's simple: once you've done a stocktake of all your required cleaning, you can then determine which areas need the most frequent attention, and decide how to best employ your cleaning staff.
For example, food courts are high-traffic and high-mess. They'll need extra attention and more frequent cleans.
Timing
Many shopping centres open for long hours. Unfortunately, that means that most of the time your cleaners will be required to work around customers.
Naturally, it's important that your shopping centre cleaning is as unobtrusive as possible.
Our cleaners in Sydney suggest scheduling cleaning around your busiest periods. That means timing it for after-hours, or during slow periods whenever possible.
Another good idea is to fit cleaning in after big rushes. For example, you don't want to schedule toilet court cleaning during the lunch rush, as you'll disrupt visitors.
Deep cleaning and sanitation practises
While regular mops and toilet cleaning are essential, on their own, they won't be able to guarantee a clean shopping centre.
That's where deep cleaning comes in.
Periodic deep cleaning is essential for shopping centres. Many of the messes and stains you'll find in a shopping centre can't be removed at the end of the day, and require a deeper, more thorough clean.
For example, look at your disposal areas. With so many vendors and businesses disposing of waste in these areas, messes are bound to pop up!
Not to mention, many of these hard-to-reach messes can also negatively affect the health of vendors, employees and customers alike!
When it comes to scheduling deep cleans, we suggest waiting until after-hours. This allows your cleaners in Sydney to work efficiently without disrupting customers.
Specialised shopping centre cleaning
We also suggest including specialised cleaning services as part of your periodic deep cleans.
In particular, you may want to think about professional air conditioning cleaning.
In most shopping centres, your air conditioning system runs for almost the entire day. Naturally, its filters and ducts build up a considerable amount of dust and debris, which can affect their performance.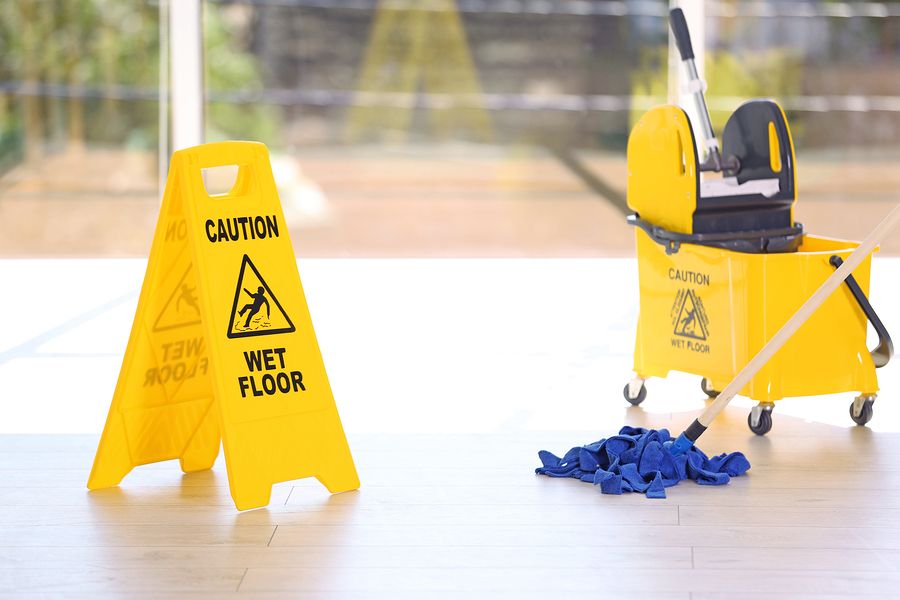 Bin placement
Regular mops and toilet cleaning aren't the only tool in your toolbox.
It's simple, but bin placement directly affects how clean the rest of your shopping centre is!
If you notice that certain areas of your shopping centre are dirtier than others, it might be worth looking at bins in that area before hiring an extra cleaner. In particular, whether:
There are enough bins in that area
Your bins are accessible
Those bins are visible
They're being replaced enough
Give your customers the best retail experience
Call our professional shopping centre cleaners in Sydney
Whether you need a deep clean or an on-site cleaner to respond to unexpected spills or messes, Master Cleaners can help you maintain a clean and well-presented shopping centre.
In addition to being cleaning superstars, our cleaners in Sydney are also:
Trustworthy – each member of the team undergoes a mandatory police check
Insured – this provides you with an extra layer of protection
Thorough – we offer comprehensive service, from spot cleans to specialised services… all in-house!
Not all cleaners in Sydney are up to a job as big, tough, or challenging as shopping centre cleaning. Luckily, ours are!
Contact the Masters today on 1800 11 2234, or click here to arrange a conversation about  your cleaning requirements.