Why commercial cleaning for your kitchen is so important
It is very easy to convince yourself that you and your staff are able to handle cleaning your kitchen.
You may have the skills to clean your kitchen but you won't always have the time.
After a busy Friday night, when patrons stick around long after the kitchen closes, the last thing you'll want to do is stay back even later to clean.
Let Master Cleaners take the worry away from you. You can get home to your family and know that when you return to work tomorrow, the kitchen will be sparkling clean to the highest hygiene standards.
When you take the pressure off yourself, and let Master Cleaners take care of it for you, you'll know for a fact that no corners will be cut and the job will be done properly.
Searching for commercial kitchen cleaners who can handle a job that's too tough, too dirty, or too big? Let the Masters take over!
Give our Melbourne or Sydney cleaners a call on 1800 11 22 34 or fill in this form and we'll get back to you!
What's involved in commercial kitchen cleaning?
Employing a professional commercial cleaning team to take care of your kitchen can be extremely beneficial for you and your business. Not only does it save you an incredible amount of time, it can keep your patrons safe.
Our Masters cover every inch of your kitchen:
Surfaces
Inside and outside of your ovens
Fridges and freezers
Ventilation systems
Bins and waste disposal
Hard to reach areas
When a professional, (who isn't under any pressure), cleans your kitchen it significantly lowers the risk of food poisoning.
Just as important, Master Cleaners can help you avoid fire hazards by ensuring grease deposits are not a concern.
Leave your kitchen looking brand new with a deep clean
Scheduling a deep clean of your kitchen can help to make the daily clean significantly easier.
Depending on the flow of customers through your business, you can schedule a weekly, monthly or quarterly deep clean.
During a deep clean the Master Cleaners will clean the inside of your ovens and vents until they look brand new. The floors, ceilings, hoods and cooking surfaces will all be pressure washed, eliminating stubborn bits of grease that might evade your evening clean-up.
The professionals at Master Cleaners will also scrub down all the nooks and crannies that you find it impossible to get into. Many of these corners host hidden bacteria, germs or worse – by periodically targeting these hidden spots, you're keeping your customers and patrons safe.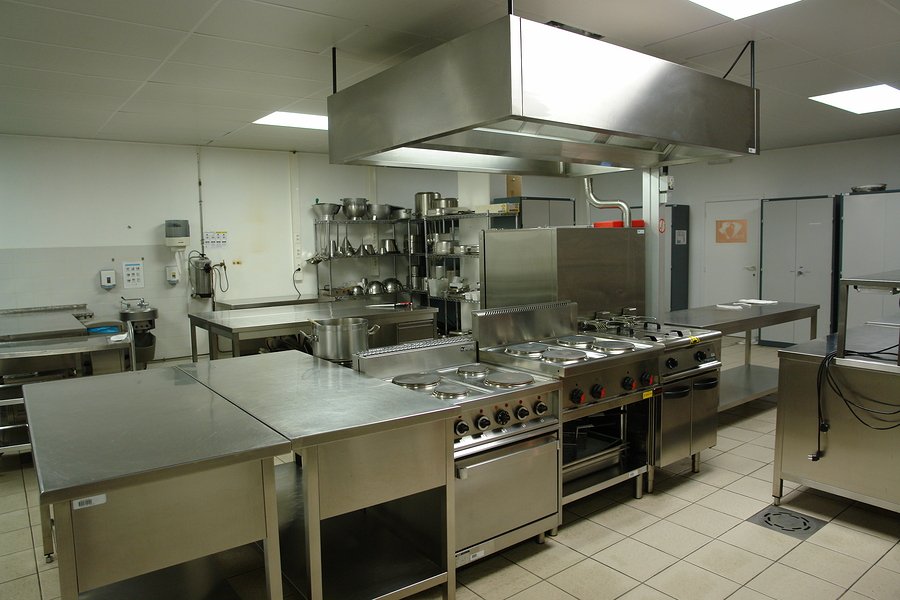 Commercial cleaning impresses your patrons in the dining area
There's nothing worse than walking into a restaurant and immediately wondering when the last time they cleaned their carpet was.
The moment a customer starts questioning the cleanliness of one aspect of your restaurant or cafe, they will immediately question every aspect of it.
That is where Master Cleaners come to the rescue.
If you want to get the most out of a commercial cleaner, why not hire Master Cleaners to clean the dining area as well as the kitchen?
The team at Master Cleaners have knowledge and experience that your restaurant staff do not: they know how to remove tough stains, clean all the hard to reach places, and leave your dining area and your kitchen looking spic and span.
When you hire the Master Cleaners Team, you take the burden off your front of house staff.
You'll be able to send your floor staff home on time – they'll be able to enjoy a well-deserved rest and come in tomorrow feeling more rested and ready for action!
What does commercial cleaning entail in a restaurant or cafe?
Master Cleaners can tackle both your kitchen and your dining area! We have experts on staff who will make you your cafe or restaurant renowned for its flawless presentation.
If you're thinking to yourself that anyone can vacuum a carpet and wipe down some tables, think again. There is so much more to making your restaurant stand out! Master Cleaners will attack every aspect of cleaning your business.
Carpet cleaning
Hardwood cleaning
Window washing
Stripping and resealing vinyl
Surface cleaning
Polishing and buffing hard surfaces
Call the Masters for commercial kitchen cleaning in Melbourne and Sydney
Master Cleaners was established in 2001, and since then, has rapidly grown as one of Melbourne and Sydney's most reliable cleaners.
You can feel confident and reassured when you hire a Master Cleaner, each of which are fully licensed, fully insured, and police-checked.
The professionals at Master Cleaners specialise in any cleaning task that is too big, too tough or simply too boring! We know cleaning isn't everyone's favourite past time. Luckily, our cleaners love it! Our team are passionate about cleaning and promote hygiene and healthy practices.
If you are interested in hiring a commercial cleaning team that you can have faith in, get in contact with Master Cleaners. Now is the perfect time to book a job with Master Cleaners because they are offering a 10% discount off all April bookings.
To receive a quote for your commercial kitchen cleaning needs, tell us a little about your business here. Alternatively, give our Melbourne and Sydney cleaners a call on 1800 11 22 34 – we'd love to chat!