In today's digital world, a physical store is no longer a necessity, as many retail businesses head online to capture their audiences. 
However, online, users are flooded with distractions. In order to truly captivate your loyal customers, a physical store is often a must-have.
Within your four walls, you can tell your story, share your products, and make meaningful relationships with your customers!
Planning a shop fit-out? Or are you well into the process, with the end in sight?
Before you set up shop, it's critical that you get the professional cleaners in!
Your fit-out team's job is to construct your new space – not to clean it – so call our professional team of commercial cleaners for the final piece of work before you book in your opening day.
Why book a commercial clean? We'll give you 4 reasons why!
Book a commercial cleaner now!
What is a fit-out clean?
Also known as builders cleaning, post-construction clean, and post fit-out clean up (you get the idea!), a fit-out clean is a clean conducted as soon as a fit-out project has been completed.
Once the keys have been handed over and the trades have left the premises, the place is truly yours now! 
We can also be booked in at short notice – we understand the time and pressure that comes during the last-minute rush of your fit-out project, so if you can't afford to fall behind on your schedule, call us immediately and we'll book you in! 
Call Master Cleaners on 1800 11 22 34.
1. A professional commercial cleaner won't miss a single spot!
We know what you're thinking – surely you can do the cleaning yourself?
Well truth be told, sure you can! But do you really want to? 
Additionally, we understand what's involved in a shop fit-out, and know the types of mess that often greet us, as well as the methods and techniques to achieve a clean space in record time. 
Through this method, we ensure that nothing gets missed and your shop is pristinely clean and ready for business as soon as possible. 
You can schedule our team to get into the shop as soon as the fit out is over so you can be operational even sooner. 
Besides general cleaning, we will also:
Ensure any hazards are identified and removed

Clean your space from the top down

Clean vents, windows, door frames, and carpets
2. Health and safety is our priority
Particularly if you work in the healthcare industry, you know how critical it is to ensure you maintain a space that prioritises health, safety, and hygiene.
Master Cleaners have the tools and the knowledge to ensure that your space is free from hazards and can meet even the most stringent hygiene procedures.
We clean:
Hospitals

Medical clinics

Dental practices

Aged care homes

Schools
No surface is left untouched! We clean exam rooms, waiting rooms, lifts and stairwells, bathrooms, and critically, high-touch areas like doorknobs, preparing your space for its big debut.
Not only do we clean, but we can also create and implement cleaning strategies for your particular facility or property to be performed on a regular basis.
Be proud of your facility with a little help from our Master team of cleaners!
3.  Dust and dirt can damage your electrics
Any kind of vent or fan can become blocked when there is too much dust in the air. This can cause overheating, which, if prolonged, can lead to damage.
Think about all the computer systems that will live in your new space – these are essential to the daily running of your business, and as such, it's important that they are kept in top condition.  
Cut the problem off at the source – ensure your sensitive equipment enters a space that has been professionally cleaned and all traces of dirt and debris has been removed.
4. Our commercial cleaners help you maintain a professional image
A big part of your business' image will be determined by how clean and hygienic it is.
We're told to never judge a book by its cover, but the truth is, most of us still do.
We're sure you can agree that the cleaner your shop is the more professional, reputable, and inviting it will appear! 
No one wants to enter a space to buy clothes, browse products, or order food if it's covered in dust and grime.
The cleanliness of your store shows potential customers the level of pride you take in your shop, business, products, and services. It sends a subliminal message that you are a hard worker and actually care a lot about the service you are providing. 
Those are the kind of things that set businesses apart from one another!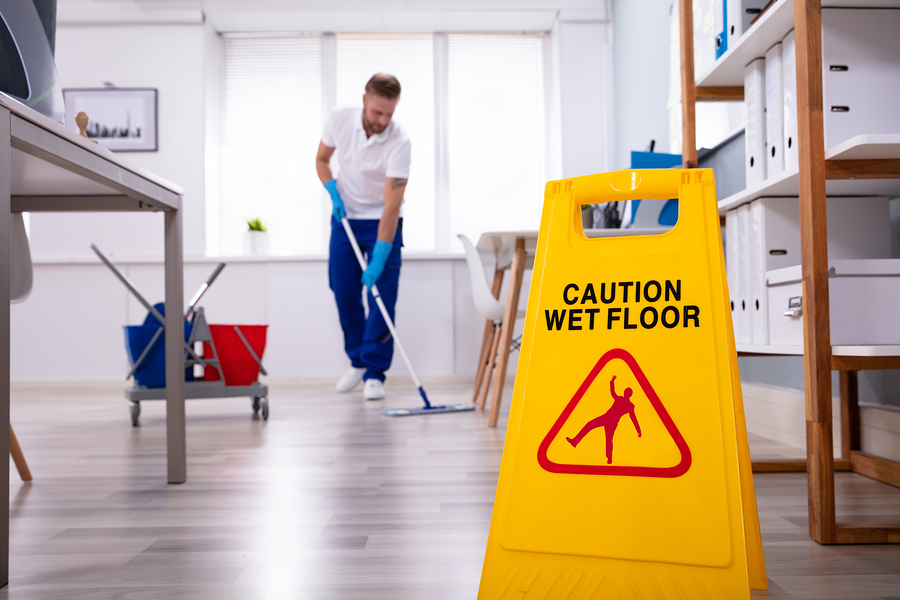 Our commercial cleaners Master what you can't Clean!
If you think it's too tough, too dirty, or too big, then we want the job!
In fact, the bigger the challenge, the more motivated we are to get the work done. We've never met a commercial cleaning task we couldn't Master!
We offer a wide range of commercial cleaning services to multiple different industries.
Each of these builds or properties may be different, but essentially, they must all maintain a level of cleanliness to ensure safety, hygiene, and a great-looking space!
No matter your build, we can provide builders or fit-out cleaning, no matter if you're a: 
Shopping centre

Retail store

Medical practice

Office or corporate

Hotel

Cafe or restaurant 

Showroom
So, if you need a commercial cleaner in Melbourne, Sydney or Hobart, there's only one team you need to call!
Get in touch with our Master Cleaners today – fill in this form and we'll get back to you. 
Alternatively, give us a call on 1800 11 22 34.