After all these months, it's finally complete.
But before you move on to the next job however, there's just one more thing you need to do: clean up after yourself.
Sure, you could get your team to stay behind to do your after-build cleaning – if you ask us however, what you should be doing is call a professional for builders cleaning in Melbourne!
And here's why…
1) You've worked hard enough already
Construction is a hard gig – why add even more work to the pile?
Just think about all of the dirt, dust, and mess that builds up and accumulates over time. Sure, you might be able to get rid of some of it with ongoing construction cleaning – even then however, it's still a lot of work.
Put yourself in your team's shoes: all you want to do is unwind, before the next job. The last thing you want to do is spend even more of your time on-site, and cleaning at that!
Handing off builders cleaning to an outside team will save you time and energy, simple as that.
Lessen your worries and leave all the builders cleaning to professional cleaners who can make sure of the pristine condition of your building or renovation project with just a breeze.
2) We can provide specialist cleaning services
For an example, look no further than the carpet.
While it may appear clean at first blush, carpet fibres can trap a lot of dust, debris and chemicals.
And what if one of your building team spilt something on the carpet?
To get rid of these hard-to-reach carpet messes, a vacuum won't suffice – you need something more powerful (read: steam cleaning).
That's just one example of the types of deep cleaning that's required to prepare the property for handover… many of which your team may not be equipped to handle.
Other types of deep cleaning can include:
These cleaning tasks are essential parts of your builders cleaning, and require special tools and techniques – something only a professional can offer!
3) Builders cleaning is deep and rigorous
You won't just be vacuuming and wiping – you'll have to get into each corner and perform multiple passes over each room to ensure that every last trace of construction mess is taken care of.
No disrespect to your team, but they're builders, not cleaners – there's a chance they may overlook some of the less obvious parts of your newly-completed property, or may not go over it enough times.
After-build cleaning is a big job that requires a lot of work and effort – that's why you should builders cleaning in Melbourne to a team that specialises in tough messes!
At Master Cleaners, our bread and butter is construction and after-build cleaning. Not only that, but our resume also includes cleaning newly-built high-rise buildings and cleaning industrial facilities like factories and warehouses.
If we can handle that, we can certainly look after your newly-completed home or commercial property!
4) We properly dispose of waste for you
Okay, so this is more of a construction cleaning consideration than an after-build cleaning problem – that said, it's important enough to warrant mentioning!
There are strict laws outlining how certain types of messes are to be disposed of – laws that professional after-build cleaners in Melbourne such as ourselves are familiar with.
Fail to adhere to them, and you could end up paying a hefty fine!
Any messes and waste we clean up during construction or after construction is complete will be disposed of in accordance with waste disposal and environmental protection laws
Whether it's construction waste, debris or cleaning chemicals, our builders cleaners in Melbourne don't just clean – we'll also ensure that your construction company isn't tarnished by illegal dumping. 
5) We've got the tools for the job
Thinking of doing builders cleaning by yourself? 
Have you checked whether you have the right cleaning products and cleaning equipment to eliminate construction waste?
As we mentioned above, many after-build cleaning tasks require specialist tools and cleaning products – things that only a professional has access to.
Instead of spending hours researching the best cleaning technique or products, give a pro a call – we know all these things off by heart and have policies and systems in place to ensure that your property is handed over in pristine condition.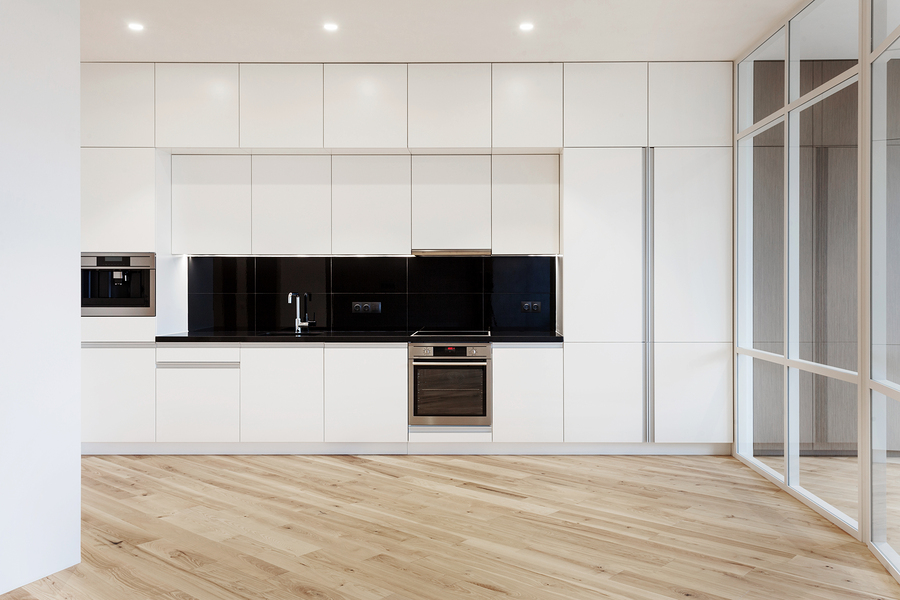 6) Get high quality and satisfied cleaning results
Cleaning the surface and deep cleaning in construction sites are two different things. You might think that seeing everything organised and clean on the surface is already the standard for cleaning.
While this may look right, expert builder cleaners meet a certain cleaning standard that provides every customer with the best cleaning results leaving them fully satisfied with the builders cleaning.
Professional cleaners make sure that no nails and screws are scattered everywhere as well as piles of lumber, cigarette butts, paint cans, and trash will be seen around the construction site. 
Expert builder cleaners make sure that any construction material is put in order and that no mess and dirt can get out of your way.
If you need builders cleaning in Melbourne, Master Cleaners is the team to call!
You may be tempted to do builders cleaning by yourself to save a few dollars worth.
If you ask us however, it's just not worth it!
In addition to being a lot more work, DIY after-build cleaning can also leave you tired and can even cause burnout – the last thing you want going into the next job.
Instead of carrying the burden of doing the cleaning by yourself, why not leave the rest to an expert builder cleaner in Melbourne?
Our after-build cleaners in Melbourne work with many commercial and domestic builders throughout the city to polish up recently-completed construction projects for handover.
And it's all thanks to our:
Eye for detail

In-depth cleaning services

Refined systems and processes
All of which gives builders like you the peace of mind that comes with knowing that you're handing over a spotless property!
Make our after-build cleaners in Melbourne part of your construction team – contact the Masters today on 1800 11 2234 or fill in the form to get a quote!