Seeing the finished product at the end of a building or renovation project: there's no feeling quite like it.
Of course, this feeling of excitement can be somewhat dampened if the site is a mess! 
Construction sites are messy places. We all know this – luckily, it doesn't have to be this way with builders cleaning in Melbourne.
What is builders cleaning, anyway?
Debris, sawdust, dirt, flecks of paint…  construction can leave behind an awful amount of mess. Needless to say, you'll want to ensure that all of this mess is dealt with before you move in!
Also known as after-build cleaning, builders cleaning is all about ensuring that the property is ready for handover. For homeowners, it's about ensuring that it's something they're happy to move into – for builders, it's just common courtesy to clean up after yourselves.
It's also something that many builders and homeowners overlook – they're too focused on the fit-out and other decisions. While each of them is important for sure, that doesn't give you license to overlook this!
So if you're in  need of complete builders cleaning anytime soon, it is best to save the number of our expert Master Cleaners – that's 1800 11 22 34. Alternatively, you can fill in the form to request a quote on your cleaning requirements today.
Importance of entrusting your builders cleaning to a professional cleaner
It doesn't matter whether you're the builder or the client – builders cleaning is an important finishing touch before the keys to the property are handed over.
What's more, with the right help, deep cleaning of a newly completed site doesn't have to be a burden at all.
Choose the right team of builders cleaning specialists in Melbourne, and you'll find that it's as easy as picking up the phone and ringing!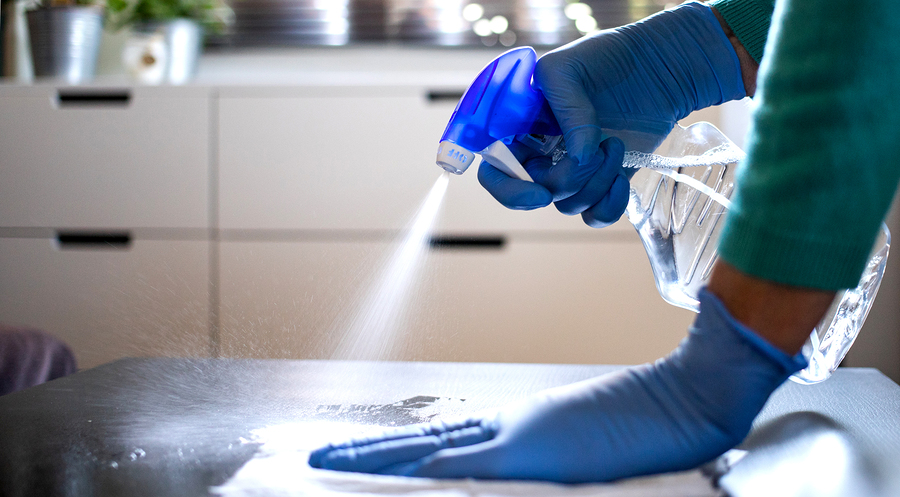 Saves you time and effort
DIY builders cleaning can be tempting – we've seen many homeowners who've decided that they'll take matters into their own hands.
You may find some success with your DIY cleaning. However, there's a cost: namely, it can take a ridiculous amount of time!
And that's on top of filling out paperwork, moving your stuff and updating all your details – do you really have time to add a top-to-bottom clean to the list?
Depending on the size of the house, builders cleaning can take an entire weekend. Sometimes, it can take several.
Don't waste time – instead, save yourself the time and hand it off to a professional to begin with!
Reflects well on builders like you
A lot of construction messes are hard to remove. While your builders have done their best, the fact of the matter is that they're builders, not professional cleaners. They don't have the time, equipment or experience needed to do a proper cleaning job.
Leaving a lasting impression of cleanliness starts with making sure that you leave a strong first impression to the next occupant.
And that in turn reflects well on your building company!
It's an extra feature, but it's one that can help you build a strong reputation with your clients. After all, no homeowner wants to have to spend entire weekends cleaning up before they move in.
Specialist cleaning services
Whether you're the builder or the eventual resident, a newly-constructed house comes with a whole host of tiny, hard-to-reach messes.
We're talking about things like:
Dust buried deep in carpet fibres

Removing chemicals and agents used to preserve building materials

Splatters on glass

Paint flecks

Debris that's been blown into

air conditioning vents
Removing these is key if you want to create a clean, orderly and aesthetically pleasing environment. Funnily enough, they're also incredibly hard to reach without special tools.
That's where professional builders cleaning in Melbourne comes into the picture.
Residents and builders may not be able to clean these types of messes – however, we are!
Safety first
It isn't just aesthetics that are improved by in-depth builders cleaning in Melbourne – so too are your health and safety!

Dust and debris are an invisible health hazard – especially for those who suffer from allergies or respiratory conditions. Dust and debris from construction can linger in your:
Carpets

Vents and air conditioning

Corners and window frames
Not to mention, many fittings may have been sprayed with chemicals to help preserve them while in storage. Carpets are a common culprit – carpet warehouses often use agents to protect their stock from insects (which makes carpet cleaning even more important).
Unfortunately, these agents can be unhealthy if breathed in.
In addition to making your home more visually appealing, builders cleaning also eliminates the health hazards that come with a newly-constructed home.
Need experienced builders cleaners in Melbourne?
You don't just need an experienced cleaner – you need a Master Cleaner.
After all, it's your home – if there was ever a time to splurge, it's now, when it's time to put the finishing touches on your home!
With 2- years of experience tackling tough, big and dirty jobs, Master Cleaners is just the team you need.
We're specialists in construction and builders cleaning. Whether the job is done or you need ongoing cleaning to ensure the site is safe and clean while work goes on, our team can help.
Get your newly-built property cleaned by the Masters – give us a call for:
Don't put up with a dirty home – contact the Masters on 1800 11 22 34 or book online to receive a quote for your after-building requirements today!