Torquay is known for several things. It's the starting point of the Great Ocean Road, it's home to some of Victoria's best surf beaches, and now its the centre a major dumping scandal in the cleaning industry.
This August, two cleaning contractors in Torquay were fined a total of $10,000 for improper disposal of waste.
One of them also happened to be called Master Cleaners.
We want to make it 100% clear that that's not us. While we might be close in name, we're miles apart in service!
When choosing a professional cleaning service, it's important that you choose one that cleans up properly, both on your property and afterwards when they're disposing of waste.
This Master Cleaner is in the clear
We know we said it before, but just to reiterate: it wasn't us.
Google "Master Cleaners" and you'll come up with a huge amount of results – 138 million, to be precise!
This name and variations are common-enough in the cleaning business. So before you get up in arms and storm our headquarters, we'd like to bring a couple of things to attention…
For starters, the company listed on the Environmental Protection Authority (EPA) press release is named Master Cleaners (Aust) Pty Ltd.
We on the other hand operate under Master Cleaners Australia.
Moreover, according to Yellow Pages (yes, they still exist, albeit online!), the other cleaner is headquartered in Brisbane. We on the other hand have our head office in Baulkham Hills, north-west of Sydney, and another branch in Melbourne.
Out-of-the-loop? Here's what happened
Your cleaner's job doesn't just end once they unplug the vacuum and make off with skips full of waste. All of that rubbish needs to be disposed of – properly and safely.
Unfortunately, these dodgy contractors decided to skip dumping laws and disregard a clean environment.
So what did they do? They dumped them on a roadside reserve.
Even a little bit of roadside litter is unacceptable. And these folks were responsible for seven loads of two 660-litre wheelie bins – that's a total of 14 wheelie bins, or a little bit over nine tonnes of waste.
At least three of these loads – six bins – were discovered on the roadside. To read the official notice from the EPA, you can click here.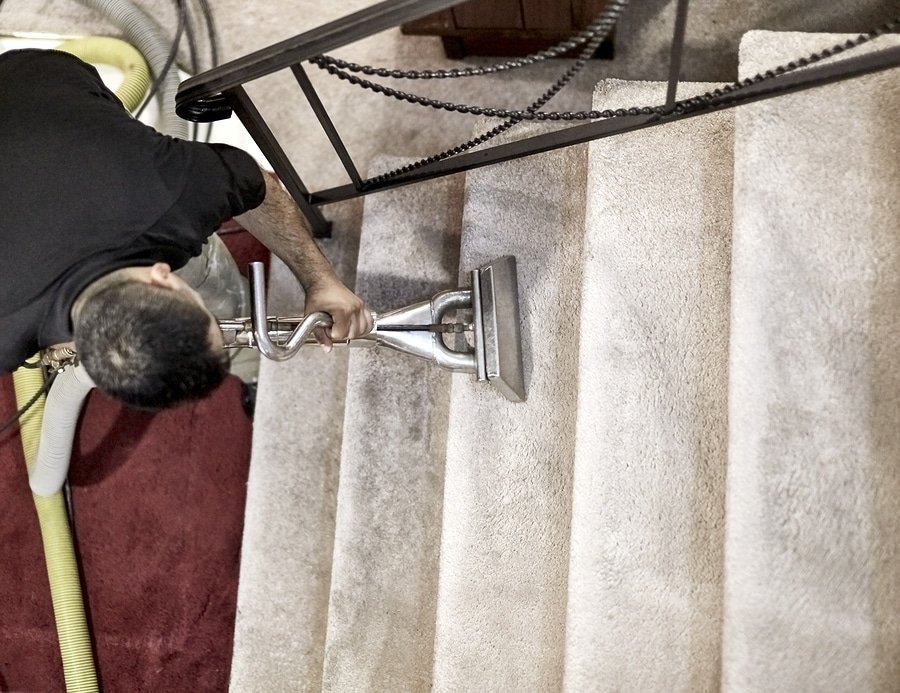 Proper disposal procedures your cleaning service needs to follow
When your cleaner takes waste off-site after a successful job, they're required to follow strict disposal laws and policies from the EPA.
These laws and regulations set out how different types of waste are to be disposed of. For example:
Recyclable waste is to be collected separately and treated whenever feasible
Non-recyclable waste is to be disposed of at approved facilities
Toxic waste can't be disposed without being properly sealed first
Landfill is to be avoided whenever possible
It's common sense stuff – and it can make you wonder why it needs to be written into law!
And as the residents of Torquay recently found out, it's because these certain cleaning contractors decided to cut corners.
Making sure your cleaner is 100% above-board
As an environmentally-conscious homeowner, business owner or builder, you want to make sure that all of your waste is disposed of properly, and the amount that winds up in landfill brought down to an absolute minimum.
So how can you make sure your cleaner is squeaky clean, if you'll pardon the pun?
Well for starters, you can always ask for receipts. Many disposal facilities charge for entry or usage. Receipts can tell you whether your cleaner actually visited a proper disposal facility.
Choose a cleaner with integrity and a clear social conscience
There are a lot of cleaning services out there. As a result, choosing a cleaner you can trust to provide environmentally-conscious waste disposal.
Master Cleaners Australia (us, not the one that got fined) is proud of the quality of our cleaning services.
That doesn't just mean our ability to restore your home, shop, or other property to its pristine best – we're also proud of our social conscience.
We take great care to minimise our impact on the environment.
We make sure that any waste we remove from your home, business or site is disposed of properly and safely.
Do you need home or business cleaning in Sydney or Melbourne?
If so, get in touch with the true Masters – call us today on 1800 824 548, or get in touch online!