Dust, dirt, debris – building a home or commercial property can be a dirty affair. These are just some of the messes that are present in the typical construction site. 
As such, construction cleaning is a crucial – not to mention, challenging – task. In addition to making the site more pleasant for handover, it's also essential in keeping the construction site safe for builders, contractors and site visitors.
Think of ongoing construction site cleaning as part of site maintenance!
Need a professional to take care of your construction cleaning in Melbourne? Don't want to put even more work on your team?
If so, our professional cleaners in Melbourne and Sydney can be reached on 1800 11 22 34.
The essential construction cleaning checklist
Construction sites come with a whole host of obvious, hard-to-miss messes:
Sawdust

Construction debris

Loose nails

Paint splashes
However, there's also a whole bunch of other, less obvious messes to content with that should also be part of your construction cleaning checklist.
You can't expect contractors and builders to clean their mess after doing all the dirty work. Only by cleaning each of these messes can you be sure that your construction project will run smoothly as possible from start to finish.
Not to mention, it makes the property look more inviting once it's time for handover!
Some lesser-known messes include…
Windows and doors
Construction kicks up a lot of dust – dust which gathers in all sorts of hard-to-reach areas.
Windows and doors are especially problematic, as they're huge dust collectors.
Window and door frames feature a lot of rails, gaps and hinges which dust can settle into. It isn't uncommon for dust in these nooks and crannies to be overlooked entirely.
For a thorough building clean, be sure to dust off, wipe and clean these doors and windows.
Tile and floorboard care
Thoroughly cleaning walls and floors doesn't just leave the place cleaner for the eventual handover – it can also protect the owner's health, as well as your workers' during the fit-out phase.
In addition to dust, messes and scuffs that tiles and floorboards acquire while in storage and during installation, in some cases you may also be cleaning harmful chemicals.
Tile and floorboard installation can involve a range of products:
Adhesives

Sealers

Varnishes

Solvents
Carpets aren't immune either, as they're commonly stored in warehouses using chemical preservers.
Some of these can come with negative effects on your health – hence, the importance of giving floorboards and tiles a good clean!
The last thing you want is the eventual resident or your contractors inhaling these substances. Hence, the importance of cleaning these surfaces once they're installed!
Cleaning filters and air vents
As we know, construction kicks up a lot of dirt and dust. Sometimes, these particulates find their way into your air filters, air conditioning ducts and air vents.
That's why it's so important that you get them checked and cleaned with the help of a professional construction cleaner in Melbourne.
Our team provides specialised cleaning services, including air conditioning cleaning. This allows us to remove allergens that might trigger skin allergies and other respiratory issues from ducts and vents.
Dusting off light fixtures and bulbs
Another area that often gets overlooked not just during construction cleaning, but home and business cleaning in general? Light fixtures.
Dirty and dusty light fixtures and bulbs may often go unnoticed. As we mentioned earlier, dust always finds its way around the property, including bulbs and lighting.
During builders cleaning, our construction cleaners in Melbourne will clean and dust off every area – including your lighting fixtures. We ensure that every bulb is free from any dirt that may affect comfort.
This extends to our domestic and commercial cleaning services, too! If you need someone to clean your home or construction office, we're the team to call.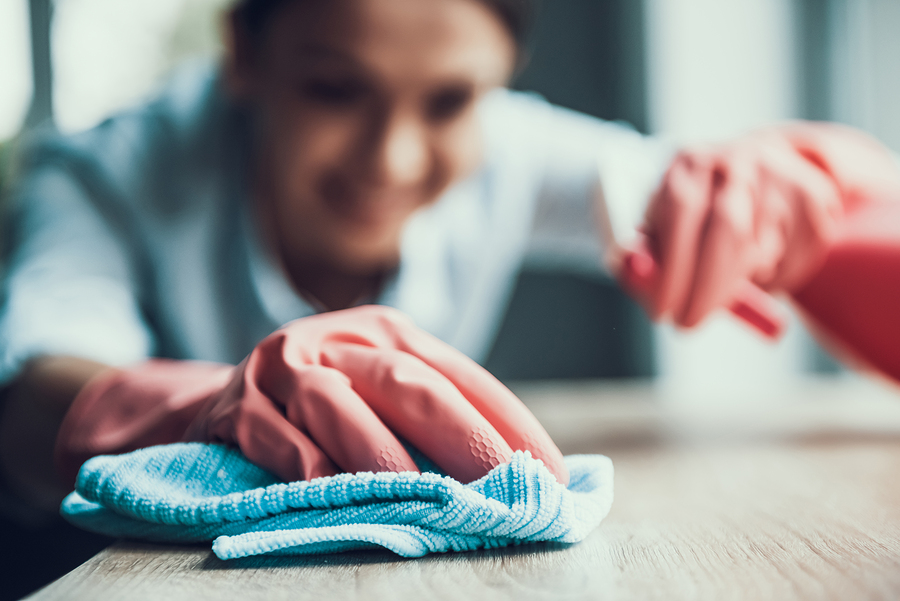 Plastic covering and sticker removal
Stickers and decals are easy to apply – removing them is often a completely different story.
Our construction cleaners in Melbourne use special methods, tools and products to remove all sorts of markings on glass, whether it's a manufacturer's label, inventory stickers, permanent marker or flecks of paint.
We can include window cleaning as part of your construction cleaning package – all you have to do is ask!
Need construction cleaning in Melbourne and Sydney?
Call the Masters today!
Keep your site clean with the help of the Masters.
Our mission is simple:
We'll your team's health

We will help make a better impression with the eventual resident

Our cleaning services can even boost your reputation as a builder

To make life easier for your team (they work hard enough as is!)
Our Masterful cleaners use powerful products and proven techniques to ensure that your property is clean, both during the construction process as well as after your work is done.
Whether you need ongoing cleaning or an in-depth, deep clean before handing it over, our team can help!
Some of the builders cleaning services we offer include:
Contact Master Cleaners today on 1800 11 22 34 or reach out online to get a quote for your builders cleaning requirements today.