As any builder, foreman or GC knows, safety is the number one priority on any worksite, and can help protect your workmen from avoidable injury or accidents.
They also understand that sometimes schedules and deadlines don't allow you to give cleaning the attention it deserves.
Luckily, our construction cleaners can help with that!
When we call ourselves Master Cleaners, we mean it – we can handle it all.
It's not just homes and businesses we clean – a large chunk of our business actually comes from construction cleaning!
Our construction cleaners have been serving builders in Melbourne and Sydney, providing thorough and qualified cleaning and disposal services. 
What types of construction cleaning services do we offer?
Just as there's a lot of debris and messes that can build up on a construction site, there are also a wide range of construction cleaning tasks that you'll have to keep up with!
Some examples include:
Disposing of construction waste

Cleaning up dust

Removing tripping hazards
Each of these are essential if you want to maintain a safe worksite – and our team can do it all. We will dispose of your construction messes safely, coming in after the last of your builders have headed home to minimise the disruption to your project.
Want to leave a good impression with the new owners? We also offer after-build cleaning, leaving the property spotless for handover.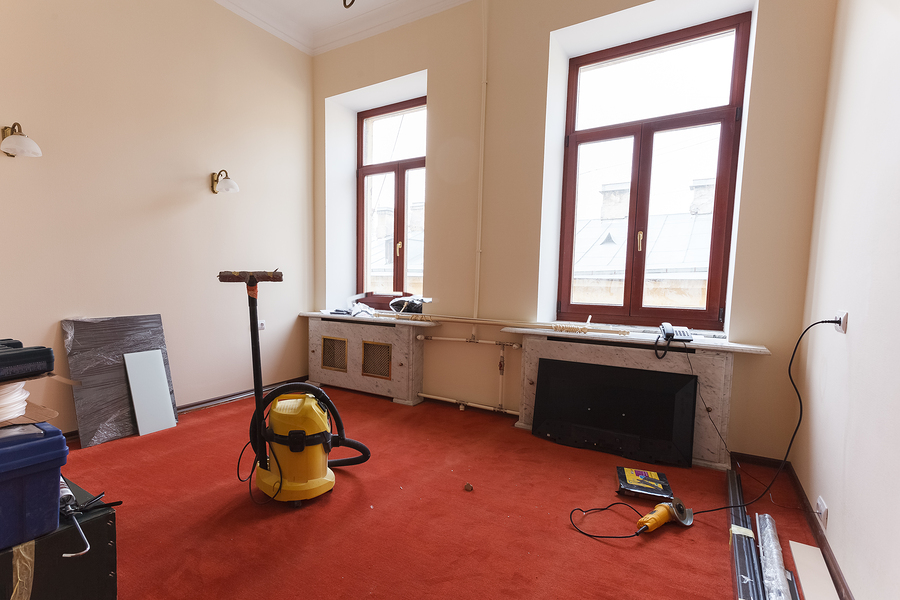 4 reasons you should choose Master Cleaners for construction cleaning
1) Our construction cleaners keep you and your team safe!
There's nothing more important than safety in the construction industry. And cleanliness plays a huge role in maintaining the health and safety of the people working on your site.
Construction can be a very messy business – we're sure you know just how much mess can accumulate. 
All of that mess can create a lot of potential hazards for yourself and your staff. 
Loose nails can cause injury. Debris like nuts and bolts can be a tripping hazard. Excessive sawdust can get into worker's lungs.
Each of these can impact your team's health in both the long- and short-term.
At Master Cleaners we are passionate about one thing in particular: keeping people safe. By creating hygienic work environments and eliminating potential hazards, we can help you reach that goal.
Our experienced team of construction cleaners will come in at the end of each day and remove these hazards, minimising risk. You can rely on us to keep your construction site safe!
2) We take cleaning off your hands
You worry about construction – we'll worry about the cleaning!
Construction can be a lot of work. The last thing you want to foist on your team after a hard day's work is a bunch of cleaning when all they want to do is go home.
When you hire construction cleaners, you aren't just looking after your team's health and safety – you're also able to protect their sanity, and give them the time they need to unwind.
While we're looking after your construction cleaning and ensuring that your construction site is clean and safe, you can focus on getting your work done.
That time can be used on the things that are most important to you. Instead of having to stop work and clean, the build can be completed more efficiently and you can focus on ensuring that all your standards and goals are met.
3) We build our cleaning schedule around your build
Our construction cleaners at Master Cleaners can work with you throughout the entirety of your project. Alternatively, we can swoop in at the very end and offer after-build cleaning that leaves the property spotless for the handover.
Whatever it is you need, our team is happy to work around you.
We understand that the needs of each construction and building project are different. 
That's why we're happy to cater our cleaning services to your needs. At the very beginning, we'll sit down with you and go over your construction schedule and discuss what construction cleaning services you need, as well as how much cleaning you wish to do yourself.
Based on that, we'll create a custom cleaning checklist and will schedule our construction cleaners to visit your worksite based on your timetable.
4) We can dispose of construction waste legally
When it comes to construction waste, you can't just dump it willy-nilly – there are specific guidelines you must follow when it comes to proper disposal.
Failure to do so can land you with a hefty fine, as a demolition company in Melbourne found out the hard way a little while ago.
With Master Cleaners, you can rest easy knowing that your construction waste is being disposed of properly.
We strive to ensure that all of our work is thorough – and most importantly, legal. We understand the legal requirements that come with disposing of construction waste, and ensure that all of our work isn't just detailed and precise, but also 100% above-board.
5) We're just that good at what we do!
When we call ourselves construction cleaning specialists, we mean it!
Our construction cleaners have worked on all sorts of builds, from houses to apartment blocks, to commercial spaces. Our experience and skill allows us to start working on any construction site, no matter how big or small.
Some of the sites we've worked on in the past include:
No matter the property, each project is treated with the same level of care and attention to detail, ensuring that you're left with a spotless (and safe) construction site.
Hire the best construction cleaners in the business!
We master what you can't clean!
Construction messes can be big, tough, and too much effort to deal with on your own. Luckily, big, tough and dirty jobs are what our construction cleaners specialise in.
You might be wondering exactly what hiring a construction cleaner gets you. Well, the truth is virtually "everything!" We don't call ourselves Master Cleaners for nothing – we will help you with almost every aspect of keeping your construction site clean. 
Each  of our cleaners is fully-trained, insured and police checked. That means that our team can step onto your work site and get to work straight away.
If you are interested in hiring our team of experienced construction cleaners, then we would love to hear from you. We have teams available in both Melbourne and Sydney with equal levels of expertise and experience, ready to start cleaning up your construction site.
If you are interested in hiring our Sydney or Melbourne construction cleaners, then you contact us on 1800 11 22 34 or get a quote online.