As construction cleaners, we understand that the end of a build can be a very exciting time for everyone involved. 
The build is done! Now you get to sit back, relax and marvel over what you have managed to accomplish. After all, not everyone manages to build a house from scratch in their lifetime. 
It's almost time to hand the new property over, but before you do, there's one more essential task that needs to be ticked off your list: post-construction cleaning. 
Now, don't get us wrong…we know you might be able to attempt to do it yourself, but the truth is, you shouldn't have to. 
You area of expertise is building and construction and once that's complete, you should be able to hand this task over to cleaners with the expertise to succesfully complete a thorough construction clean. 
Our team of construction cleaners specialise in preparing properties for handover and ensuring that no aspect of the clean up is overlooked. 
So, put your feet up and let us worry about the detailing for handover. It's what we do best!
Our construction cleaners will leave your new build in perfect condition for handover
Our team of construction cleaners are trained in cleaning up after any build. 
No matter the type of build, we have the experience and knowledge to complete a deep clean, in the most efficient manner possible.
In addition to standard after-build cleaning, we offer specialised services for a variety of builds, including: 
Each member of our team is trained to identify and address specific problem areas during a clean. 
We understand that the building process for a commercial space is a lot different than for a residential building and we take that into consideration when we schedule our cleaning jobs.
You can trust the team at Master Cleaners to leave a pristine building behind, ready for handover. 
We leave no stone unturned during construction cleaning
A lot of our clients like to check, double check and triple check what we are agreeing to clean when they hire our construction cleaners. 
The answer is quite simple – everything that needs to be cleaned. If it is dirty and requires our attention, we'll clean it.
Beyond walls and floors, our builders clean service includes: 
Carpet cleaning

Air conditioning vents

Upholstery and furniture 

Windows
We can also remove any unwanted waste and disinfect specialised areas.
Health and hygiene is of utmost important to our team at Master Cleaners and when accepting a job, you can guarantee we won't leave until each task is complete and meets our strict standards. 
Regular construction cleaning
You don't need to wait until the build is complete to ask for our help!
When you hire us to do what we do best, you enable yourself to do what you do best – build!
Your various contractors are there during specialised times to perform their job, not to clean! Regular cleaning reduces the risk of dirt and grime building up over a longer period of time, and can also mean your final pre-handover clean is even easier.
We recommend regular consutrction cleaning throughout the entire build process, to ensure the safety of your team and all associated trades who are coming and going. 
While we clean up the dust and debris and remove the rubbish from the build, your team gets to focus on getting their work done and keeping your project on schedule.
Construction cleaning throughout your project build can include:
Sweeping

Window cleaning

Rubbish removal
Speak to Master Cleaners to create a custom cleaning schedule for your current or upcoming project.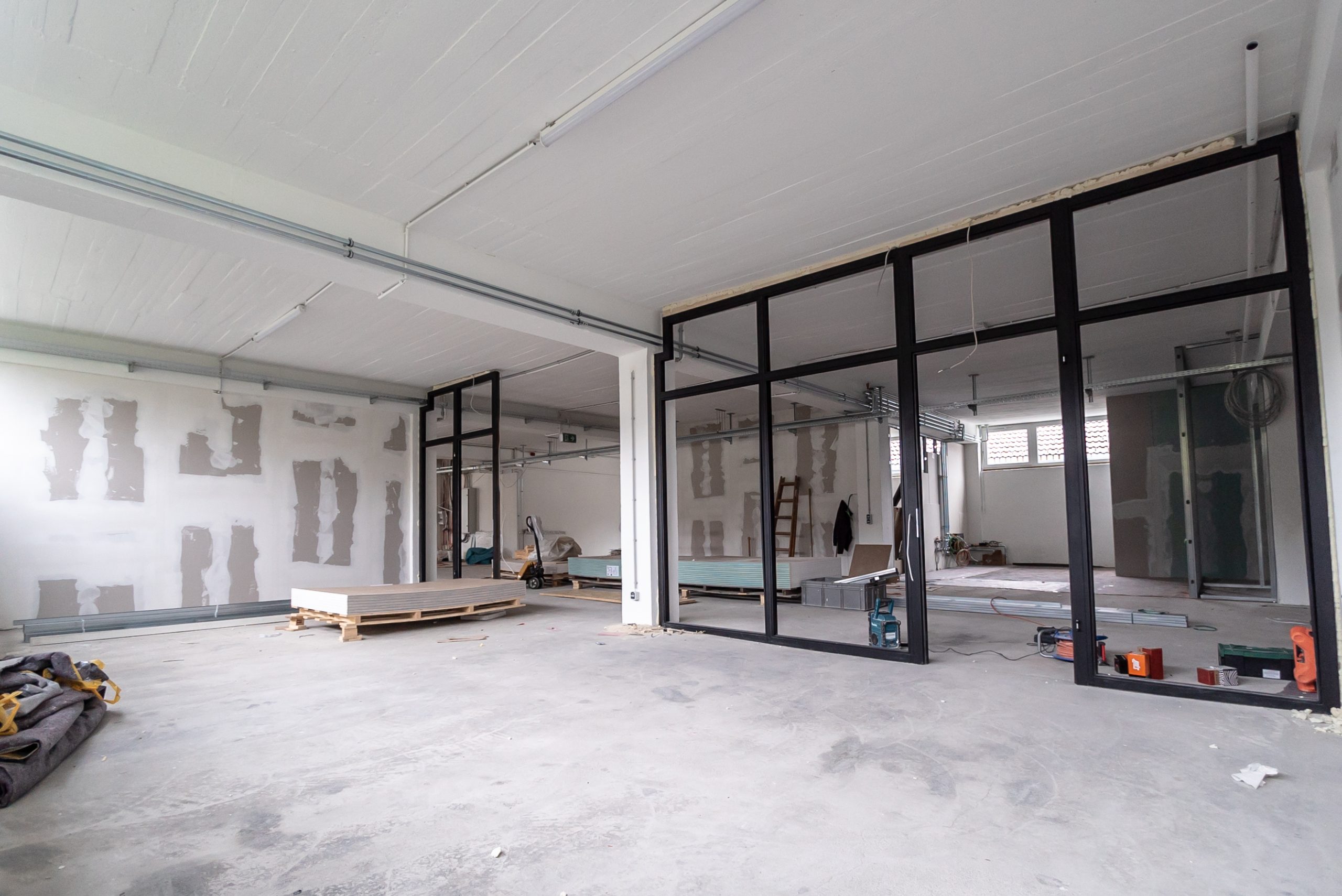 Need construction cleaners to prepare for handover?
Our team at Master Cleaners is incredibly passionate about keeping things clean. 
In fact, we geniunely love the cleaning jobs that you hate! Our team of cleaning pros know that they key to a healthy and safe construction site is cleanliness. 
And that's exactly why we do what we do: we want to ensure the safety of you, your team, your contractors, and your clients, with clean environment free from hazards.
Every member of our team is trained, insured and police checked so that we can always offer efficient, quality and on time cleaning services to you.
We have high quality construction cleaning teams in both Melbourne and Sydney, so if you're nearly ready for handover and need to book a consutrction clean, get in touch with Master Cleaners.
We Master what you can't Clean: call our team on 1800 11 22 34 or request a quote online.