Aged care this, aged care that – it seems that the aged care industry is increasingly occupying news headlines, and not always for good reasons.
With increasing demand for aged care services, comes cut corners and shortcuts as new aged care facilities try to grab a piece of the every-growing pie.
While we're certain your facility isn't one of the dodgy ones that's trying to cut corners, more and more relatives increasingly worried about where they're sending their parents and loved ones.
Aged care facilities are facing tougher scrutiny than ever before. If you want your facility to survive this intense inspection, everything has to be up to snuff. The food needs to be top-notch, the staff well-trained, and of course, the property needs to be thoroughly cleaned on a regular basis.
While we may not be able to help with the first two, our aged care cleaning services can certainly ensure that your aged care facility is spotless!
Professional facilities cleaning services for the aged care industry
As professional cleaners, we know how cleaning an aged care facility is quite a unique and challenging experience.
An aged care environment should be as pleasing, excellent and well taken cared of as it becomes a haven of rest and relaxation for the elderly, especially for those who need special attention and proper care. 
We'll give you a more thorough clean
This isn't meant as an insult towards your team of aged care workers – however, they also have a lot of other tasks on their hands as they rush around attending to the needs of residents and responding to buzzers.
So isn't completely unheard of for aged care cleaning to be just a tad quicker than they should be, or cleaning tasks to even be forgotten altogether from time to time!
Enter, our commercial cleaners in Melbourne.
Our cleaners have experience cleaning facilities where health is paramount. In addition to aged care, we've also worked in hospitals and schools.
We know your legal obligations, and do our utmost to uphold your duty of care.
Unlike other cleaners, we understand how sensitive your residents' health can be, and take great care to disinfect everything and safeguard exclusively use non-toxic products.
Our team also provide niche services that help you safeguard residents' health. One example is air conditioner cleaning – we can clean filters and ducts, removing allergens, dust and bacteria, protecting the vulnerable residents at your facility.
We don't just provide the most thorough clean around – we also provide the healthiest, safest one too!
We work around you
The last thing you want is for your residents and staff to have to work around a wet floor, vacuum cleaner or bathroom clean.
It can irritate visitors (who in many cases are the ones deciding where their relatives stay), makes your team's jobs a whole lot harder and more importantly, it's just plain annoying.
Instead of you having to work around us, we'll work around you.
Give us a copy of your daily routine, which areas of the facility are in use at the time and where residents and staff will be.
We'll come back to you with an individualised cleaning plan that ensures we stay out of your way and don't disrupt your facility.
We can sanitize every inch and corner of the aged care facility such as:
Bedrooms and bathrooms

Floors

Common areas

Kitchen and laundry areas

Nursing stations

Furniture

Carpets
Just tell us what you need cleaned, and we'll get right on it!
Not only are we able to minimise disruption – our plans also account for resident safety. We keep out of residents' way, minimising the risk of a slip, fall or other injury.
We help you comply with your obligations 
It's fair to say that aged care facilities are under the microscope right now – compliance in particular is a major theme in the industry.
In particular, cleanliness is one area that's being focused on by regulators and potential residents alike.
With our Masterful commercial cleaners in Melbourne, you'll at least be able to not worry about your facility's cleanliness!
Picky family members, demanding residents, surprise aged and nursing care centre inspections… no matter what it is, your facility will pass muster when you engage our aged care cleaning services.
From spot cleaning throughout the day to top-to-bottom cleaning after-hours, our cleaners leave your facility sparkling clean and healthy. We'll help you pass even the toughest spot check, and keep you in compliance with your legal requirements.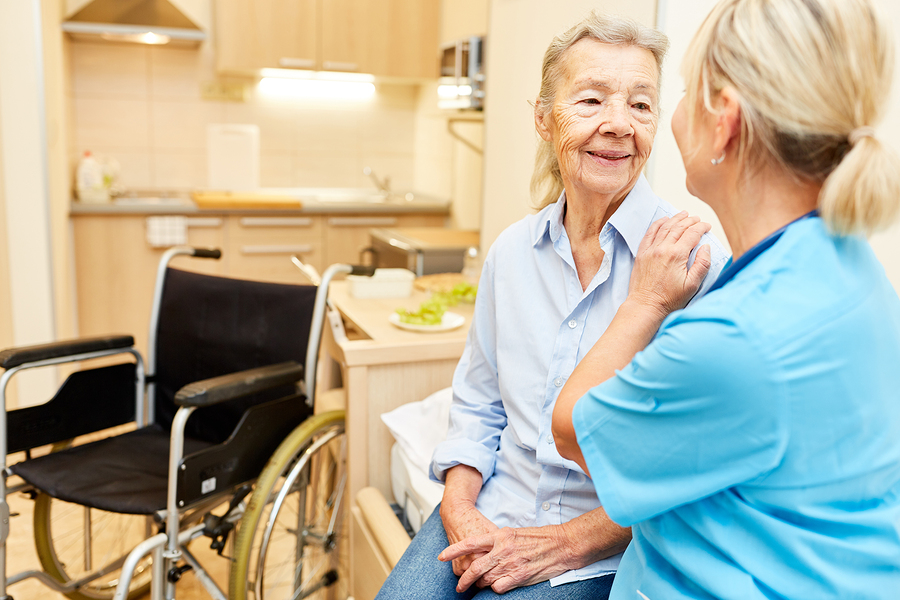 Less time cleaning, more time providing quality care!
Aged care staff are hard workers – they have to be, with the amount of work a typical shift includes!
A typical day may include:
Preparing food

Administering medication

Assisting mobility-impaired residents

Running and supervising activities

Organising meetings and appointments

Responding to buzzers

Filling out paperwork and reports
Why add to that pile by making them take care of your cleaning?
Your staff deserve a little bit of a breather every now and again!
By taking the bigger cleaning jobs off your team's hands, we give you more time to focus on delivering excellent care.
And that means happier residents, fewer cleaning-related complaints and impressed family members!
We provides complete cleaning services
There are some cleaning tasks that your team or aged care workers cannot perform due to a lack of time.
And there are others they can't perform because they lack the know-how, cleaning products and experience!
In addition to taking care of the first, our Masterful commercial cleaners in Melbourne can also help with the second, thanks to our wealth of experience and specialised knowledge.
Compared to DIY cleaning, professional cleaning services ensure that the right cleaning tools and equipment are used, whether it's vacuuming or cleaning out the oven in your kitchen.
Our specialty is the jobs that are too tough for you to do on your own – it's in our motto, after all. If you've run into a cleaning task that's simply beyond your team's capabilities, let the Masters take care of it for you!
Ensure a safe, clean, and healthy aged care facility with our Masterful commercial cleaners in Melbourne!
What's the secret to giving your residents the best care possible?
Is it the food? The experience of your staff? The activities and opportunities to stay social and active?
No doubt each of these are important – however, it's also equally important that your facility is kept clean and healthy!
Luckily, that's something we can help with.
Our Masterful commercial cleaners work on all sorts of facilities, including those in the aged care industry.
We guarantee that no corners will be cut, and that your facility will be left absolutely spotless once we're done with it.
Choose our expert team of cleaners for effective and quality facility cleaning solutions for your aged care facility.
Contact us on 1800 11 2234 or fill in the form to get a FREE quote for your cleaning requirements today.